Welcome to Boone County, West Virginia
Locating in West Virginia is Good Business
According to Moody's, West Virginia has the 4th lowest cost of doing business in the country, 14% lower than the US average.
West Virginia has a proven, dedicated and skilled workforce.
West Virginia's manufacturing employee turnover rate is among the lowest in the nation.
West Virginia's utility rates are among the lowest in the nation.
West Virginia is #1 in exporting electricity and coal to the nation.
West Virginia's cost of living is among the lowest in the nation.
West Virginia's pro-growth tax reform includes phasing out of the Business Franchise Tax by 2015, and a reduction of the Corporate Net Income tax to 6.5% by 2014.
West Virginia is one of only 18 states that have not had to borrow federal funds to pay unemployment compensation benefits.
Workers' Compensation rates have decreased significantly since the privatization of the system in 2006.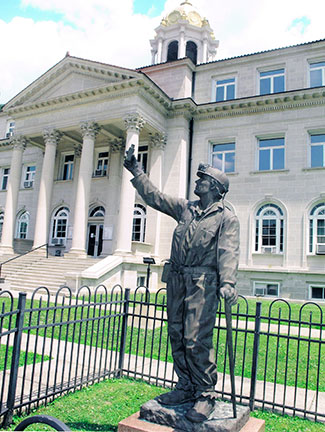 Pride in our Boone County History

Standing tall on the front lawn of the Boone County Courthouse in Madison is this 7-foot, 2-inch bronze and metal statue as an everlasting tribute to coal miners--past, present and future. The Coal River Council of the Holmes Safety Association raised funds to erect the statue as a memorial to an industry that originated in Boone County. Thanks to the support of local merchants, UMWA District 17, the County Commission, and Mining Operations, the statue was unveiled on Labor Day, September 2, 1991.

For decades, Boone County ranked first or near the top in coal production statistics in West Virginia. Although businesses are diversifying, Boone County people are proud of their coal heritage. We'll make you feel at home whether you want to locate here or just visiting. Our hospitality and friendliness are part of the heritage that is Boone County.


Establish or Expand your Business near your Customers

The Boone County Commission and the Boone County Community and Economic Development Corporation invite you to explore the possibilities of doing business and living in our county. County Commissioners and the BCCEDC are always readily available to assist existing businesses, new businesses, and new investments to help diversify our economy. Our goal is to enhance and foster economic and community development through the recruitment of new companies and the expansion of existing industries.
Boone County is located within 500 miles of half of the country's population. We offer excellent transportation logistics for your products and a strong labor force. Appalachian Regional Highway Corridor G/US 119 stretches over 35 miles in Boone County, passing through the Madison-Danville area, the commercial and retail hub of the county. Also, we are only 30 miles from the intersection of Interstates 77, 79 and 1-64. In fact, many of our communities are less than a half hour's drive from the State Capitol in Charleston and the nearby airport. Other areas of the county are just a few minutes from the West Virginia Turnpike. In addition, nearly the entire county has access to rail lines. Your expansion dollars will also go farther in Boone County. According to Business Insider, every $100 spent here will buy $113.12 in goods or services. This gives your company greater purchasing power here than in surrounding areas.

The county has three high schools, an excellent technical school, and an award winning community college to train your employees. Each is willing and able to work with individual companies to design programs which will teach specific skills needed to make your company an industry leader. Boone County citizens are eager to add new abilities to their already vast knowledge including medical, manufacturing, and computer operation and repair. We can also offer time with a state business coach at no cost! The coach can answer questions about doing business in the county and state including licensing and taxes.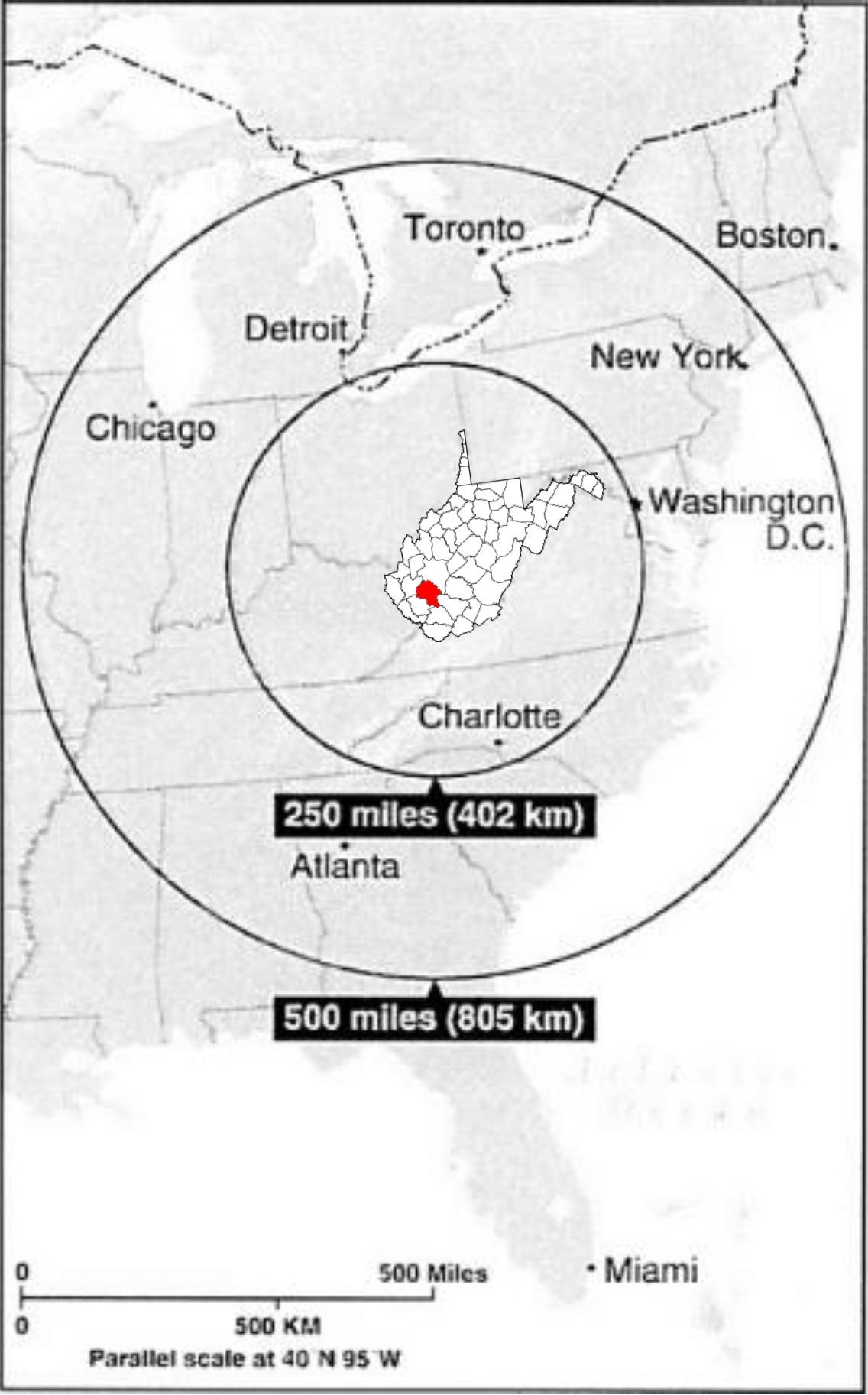 Welcome Home to Boone County

Your company and your family will have plenty of room to grow here in Boone County, one of the country's best kept secrets. We have a lot to offer, including an able labor force, excellent educational facilities and opportunities, a quality of life that's second to none, and lots of friendly people in a small-town atmosphere.
Route 119 bridge spans the Little Coal River in Danville, WV
Here in Boone County, we take pride in our communities. Our citizens take a lively interest in their churches, civic clubs, and cultural organizations. A first-rate education is available throughout Boone County at every level, from kindergarten through our community college and vocational-technical school. State-of-the-art emergency services and medical care are always available.

To explore local housing options, see your choices at Realtor.com.
For more information on how your company or family can grow in Boone County, or for a free community profile, please contact us!
Boone County Community and Economic Development Office

Suite 101 - One Avenue C Building
Madison, WV 25130
Phone: (304) 369- 9127
FAX: (304) 369- 9130
Mailing Address: Same as Above
Email: director @ boonecountywv.org