The Boone County Community and Economic Development Corporation is a non-profit marketing beautiful Boone County, West Virginia. Located within 500 miles of half of the US population, we offer excellent transportation logistics for your products and a strong labor force. Come to Boone County and discover what we can do for your business!



Business at the Speed of Life!
Would you like to explore doing business in the West Virginia? Often called America's Best Kept Secret, West Virginia is a great place to do business, especially in Boone County! Click on the link above for more details.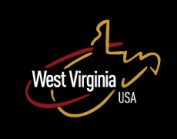 The Boone County WARN SYSTEM. This system will call phone numbers through out the county during an emergency such as flooding, disasters, or other dangers.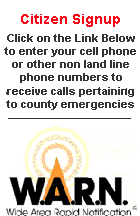 Ricky Cooper Wins Coal Field Idol! Congratulations to the winner of the First Annual Coal Field Idol, RIcky Cooper! Ricky is 16 years old and lives in Sylvester, WV. We would like to thank everyone for making the first Coal Field Idol a very successful event. It was lots of fun and we look forward to doing this again next year!

Kevin's Lazy River Float is Back! Join us for the 8th Annual Kevin's Lazy River Float. We begin at John Slack Park in Racine on Saturday, July 25th, at 10:00 am. The float ends at Dartmont Park by 5:00 pm with a picnic. Entry is free. For more information, click here.

Sylvester Homecoming Celebration The annual Sylvester Homecoming Celebration is being held Saturday, July 25, through Sunday, July 26 in Sylvester, WV. For more information, call Town Hall: 854-1930.

What do you want to see here? The Boone County Planning Commission is creating a 10 year Comprehensive Plan for the county. We are currently conducting survey of people who live in Boone Conuty. The survey is anonymous and takes less than 10 minutes to complete. If you would like a copy, stop by the BCCEDC office at 1 Avenue C in Madison or an Boone County Library. You can also email us here!

Summer Fun! It's time for the many summer activities in Boone County! Keep watch here or on our Facebook pages for the latest on the WV Coal Festival, Boone County Fair, Big Coal River Heritage Day, Sylvester Homecoming Festival, and Rivers and Ridges!

GOVERNOR TOMBLIN ANNOUNCES THE ELIMINATION OF THE BUSINESS FRANCHISE TAX Click here to read more

Whitesville wins Turn This Town Around! Boone County's own Whitesville won the WV Focus Magazine's contest Turn This Town Around. They will receive training and hands-on assistance in planning and implementing projects to beautify and revitalize their downtowns, build new businesses, and diversify their economies. Congratulations Whitesville!

Prevent Drug Addiction in Boone County Judge Thompson and the Boone County Adult Drug Court Staff invite you to join us in our quest to raise awareness about drug addiction and learn what you can do to help make our community a better place. Read about Senator Joe Manchin's visit to discuss the problem here.

Dreaming of Being Your OWN Boss? Talk with the BCCEDC! We can help you find a location, fill out the correct forms, and help market your company.

Seasonal Weekly Farmers' Market held in Madison! The Market is gearing up for 2015. Starting planning your gardens for the growing season. The market will resume in June at Ellis Plaza on Main Street, Downtown Madison. No setup fees. No taxes. You keep all your profit! Ideas : Vegetables, fruits, honey, eggs, canned goods, baked goods, flowers, breads, candles, and much more! Bring your vegetables, fruits, baked goods, canned items, herbs, eggs, and firewood. No yard sale items, please.
Alpha Resources invests $23 Million in Julian: In late June, 2013 Alpha Resources opened its 136,000 square foot Running Right Leadership Academy in Julian, the firs of its kind. This facility will be a world-class center for mine safety and training and development. Cost of the project is $23 Million. Click here to read more >
COUNTY TELEPHONE NUMBERS
County Courthouse Switchboard
304-369-3925
Boone County Assessor
304-369-7307
Circuit Clerk
304-369-7320
County Clerk
304-369-7330
County Commission
304-369-7301
Circuit Court Judge
304-369-7352
Family Court Judge
304-369-7847
Magistrate
304-369-7361
Magistrate
304-369-7360
Probation Department
304-369-7370
Prosecuting Attorney
304-369-7389
Sheriff Tax Office
304-369-7390
Sheriff Law Enforcement
304-369-7340
Emergency Management
304-369-7273
Building Permits
304-369-7356
E-911 Dept. non-emergency
304-369-9913
Development Office
304-369-9118
Development Office
304-369-9127
Click here for more contacts >
Explore OUR possibilities!

Frequently Asked Questions
Southern West Virginia Community and Technical College

Boone Career and Technical Center

Boone County Schools