The Boone County Community and Economic Development Corporation is a non-profit marketing beautiful Boone County, West Virginia. Located within 500 miles of half of the US population, we offer excellent transportation logistics for your products and a strong labor force. Come to Boone County and discover what we can do for your business!



Business at the Speed of Life!
Would you like to explore doing business in the West Virginia? Often called America's Best Kept Secret, West Virginia is a great place to do business, especially in Boone County! Click on the link above for more details.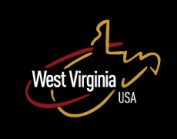 The Boone County WARN SYSTEM. This system will call phone numbers through out the county during an emergency such as flooding, disasters, or other dangers.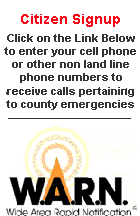 MAKE YOUR VOICE HEARD! The Boone County Planning Commission is creating a 10 year Comprehensive Plan for the county. We are currently conducting survey of people who live in Boone County.The survey is completely anonymous and takes less than 10 minutes to complete. Click here to tell us what you want to see in your county. THE SURVEY WILL CLOSE ON MONDAY, FEBRUARY 29TH.

Start a Small Business The workshop "Business Fundimentals" will be held Thursday, March 10th, from 10:00 am to 1:00 pm at 1 Avenue C in Madison. Part of the WV Small Business Development Center program "Three Step Jump Start", the workshop provides essential information on what an entrepreneur needs to know to start a successful business. To register, please contact Judy at 304-369-9127 assistant@boonecountywv.org or Doug at 304-957-2017 douglas.c.spaulding@wv.gov.

Governor Announces Major Impact Project for Boone County! During his State of the State address on January 13th, Governor Earl Ray Tomblin announced plans to develop the former Hobet Mine site as the largest industrial park in West Virginia. The 12,000 acre site is located in Boone and Lincoln Counties, but the project impact area will extend to all of the Southern West Virginia Coal Fields. To watch the Governor's address, click here.

1st Annual Coal Country Music Festval One Stage. Five Amazing Acts. One memorable Night. Food & Drink. Singing. Laughing. Lots of Friends. The West Virginia Coal Festival presents the First Annual "COAL COUNTRY MUSIC FESTIVAL" featuring Bent River with Corey Hager,Kaydon And The Kingsman, Jake Binegar, and Chad Hess. There will be a silent auction, vendors, concession, and 50/50. Tickets are $10 per person/4 and under are Free. You may purchase tickets at the Boone County Development Office, Madison City Hall, Just 4 Kids, Spoiler Warning, or by clicking here online.

Coal Field Idol is Back! Do you have what it takes to be the next Coal Field idol? Tryouts will be April 22nd – 23rd - Madison Civic Center. This year we will have TWO winners! We are doing a Jr Idol and Idol Winner this year. Jr Idol, open to kids up to age 16 years old, will take place April 22nd at the Madison Civic Center. Registration is 5-6:30pm with the Jr Idol Competition starting at 7pm. Idol, 17 and up, will take place April 23rd at the Madison Civic Center
Registration is 5-6:30pm. The Idol Competition starts at 7pm. For more information, call 304-369-9127 or click here.

Boone County is very good for income mobility for children in poor families. It is better than about 86 percent of counties. A recent study by two Harvard economists ranks Boone County, WV higher for the upward income mobility. To see the full New York Times article, click here.

GOVERNOR TOMBLIN ANNOUNCES THE ELIMINATION OF THE BUSINESS FRANCHISE TAX Click here to read more

Prevent Drug Addiction in Boone County Judge Thompson and the Boone County Adult Drug Court Staff invite you to join us in our quest to raise awareness about drug addiction and learn what you can do to help make our community a better place. Read about Senator Joe Manchin's visit to discuss the problem here.

Dreaming of Being Your OWN Boss? Talk with the BCCEDC! We can help you find a location, fill out the correct forms, and help market your company.

Seasonal Weekly Farmers' Market held in Madison! The Market is currently closed. Starting planning your gardens for the growing season. The market will resume in June at Ellis Plaza on Main Street, Downtown Madison. No setup fees. No taxes. You keep all your profit! Ideas : Vegetables, fruits, honey, eggs, canned goods, baked goods, flowers, breads, candles, and much more! Bring your vegetables, fruits, baked goods, canned items, herbs, eggs, and firewood. No yard sale items, please.
COUNTY TELEPHONE NUMBERS
County Courthouse Switchboard
304-369-3925
Boone County Assessor
304-369-7307
Circuit Clerk
304-369-7320
County Clerk
304-369-7330
County Commission
304-369-7301
Circuit Court Judge
304-369-7352
Family Court Judge
304-369-7847
Magistrate
304-369-7361
Magistrate
304-369-7360
Probation Department
304-369-7370
Prosecuting Attorney
304-369-7389
Sheriff Tax Office
304-369-7390
Sheriff Law Enforcement
304-369-7340
Emergency Management
304-369-7273
Building Permits
304-369-7356
E-911 Dept. non-emergency
304-369-9913
Development Office
304-369-9118
Development Office
304-369-9127
Click here for more contacts >
Explore OUR possibilities!

Frequently Asked Questions
Southern West Virginia Community and Technical College

Boone Career and Technical Center

Boone County Schools