The Boone County Community and Economic Development Corporation is a non-profit development corporation marketing beautiful Boone County, West Virginia. Located within 500 miles of half of the US population, come to Boone County and discover what we can do for your business!



Business at the Speed of Life!
Would you like to explore doing business in the West Virginia? Often called America's Best Kept Secret, West Virginia is a great place to do business, especially in Boone County! Click on the link above for more details.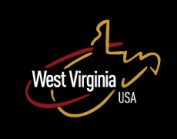 Foundation Taking Applications for Grants and Scholarships The Boone County Community Foundation is now accepting applications for grants and scholarships. Scholarship applications are due by April 4, 2014. Grant applications are due by May 2, 2014. For applications and more information, visit the foundation website at boonecountyfoundation.org.

US Small Business Administration Announces Loans Available in Boone County The US SBA has announced the availability of a total of $2,000,000 in Economic Disaster Recovery Loans for businesses the 9 counties impacted by the recent water issues. For more information, call 800-659-2995. email disastercustomerservice@sba.gov, or visit the SBA's website at www.sba.gov. Applicants may also apply online using the Electronic Loan Application via a secure website at https:// disasterloan.sba.gov/ela.

BCCEDC received Grant for Advertising The Boone County Community & Economic Development Corporation has received a $2,500 grant to publish a "Shop Local" brochure. It will be distributed at the Development Office, Coal Museum, and other locations around the county. Work has already begun researching local businesses. If you would like to be included in the listing, please call the BCCEDC office at (304) 369-9127.

Eddie Hendricks Elected President of Boone County Commission Eddie Hendricks was elected President of the Boone County Commissino for 2014 during the Commission's organizational meeting on Thursday, January 2. Hendricks succeeds Mickey Brown who has served as President for the past two years. Altholl W. Halstead is the third member of the Commission. The Commission retained the same meeting dates and times for 2014. To be placed on the Commission agenda, please contact Pam White, Assistant County Administrator, at (304) 369-7303.

Boone County received Large Grants The Boone County Commission was notified of several large grants at their December 17 meeting. Click here to read more

Three Grants received for Water Ways Amphitheater The Boone County Commission and Boone County Community & Economic Development Corporation has received three grants for the planned construction of an amphitheater at Water Ways: $75,000 from West Virginia Culture and History; $25,000 from The Greater Kanawha Valley Foundation; and $15,000 from the First and Ten Foundation. For more details on the project, click here.

Weekly Farmers' Market comes to Madison! The Farmers' Market in Madison is now closed for the year. Plan your garden for 2014 because it will open again in June! Just like in 2013, the market will be on Saturdays from 9am until noon at the Ellis Mini Park in downtown. Bring your vegetables, fruits, baked goods, canned items, herbs, eggs, and firewood. No yard sale items, please. There is no charge to set up and sell.
Alpha Resources invests $23 Million in Julian: In late June, 2013 Alpha Resources opened its 136,000 square foot Running Right Leadership Academy in Julian, the firs of its kind. This facility will be a world-class center for mine safety and training and development. Cost of the project is $23 Million. Click here to read more >
County Courthouse Switchboard
304-369-3925
Boone County Assessor
304-369-7307
Circuit Clerk
304-369-7320
County Clerk
304-369-7330
County Commission
304-369-7301
Circuit Court Judge
304-369-7352
Family Court Judge
304-369-7847
Magistrate
304-369-7361
Magistrate
304-369-7360
Probation Department
304-369-7370
Prosecuting Attorney
304-369-7389
Sheriff Tax Office
304-369-7390
Sheriff Law Enforcement
304-369-7340
Emergency Management
304-369-7273
Building Permits
304-369-7356
E-911 Dept. non-emergency
304-369-9913
Development Office
304-369-9118
Development Office
304-369-9127
Click here for more contacts >
Explore OUR possibilities!

Frequently Asked Questions
Southern West Virginia Community and Technical College
Boone Career and Technical Center