The Boone County Community and Economic Development Corporation is a non-profit marketing beautiful Boone County, West Virginia. Located within 500 miles of half of the US population, we offer excellent transportation logistics for your products and a strong labor force. Come to Boone County and discover what we can do for your business!



Business at the Speed of Life!
Would you like to explore doing business in the West Virginia? Often called America's Best Kept Secret, West Virginia is a great place to do business, especially in Boone County! Click on the link above for more details.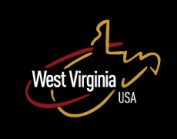 The Boone County WARN SYSTEM. This system will call phone numbers through out the county during an emergency such as flooding, disasters, or other dangers.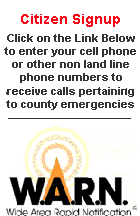 Events: Looking for something fun to do? What to know when an event is happening within the county? Check out our community calendar on the left side of this page! Do you have an event in Boone County? Contact us! We will add it to the calendar.

Madison Plans Recreational Center The city of Madison is in the process of seeking grant funding to turn the old Madison swimming pool into the Madison Recreation Center. For more information, click here

Funding Secured for Rock Creek Development Park The state Division of Highways has secured $58 million in funding for the four-lane highway to be constructed to the Rock Creek Development Park in Boone and Lincoln counties. To read the full article, click here. Property is now available for businesses. For more information, see the website here. Dr. Gordon Gee, President of West Virginia University, supports the development of the park. To read his editorial, click here.

Farmers Market Season Ends Another great year at the market,held at Ellis Mini Plaza in downtown Madison every Saturday from July 8th- August 5th. Start preparing for next year! No setup fees. No taxes. You keep all your profit! Ideas : Vegetables, fruits, honey, eggs, canned goods, baked goods, flowers, breads, candles, and much more! Bring your vegetables, fruits, baked goods, canned items, herbs, eggs, and firewood. No yard sale items, please. Spaces are not reserved and are first come, first served. If you are selling cooked food or baked goods,you must have a food handlers card obtained from Boone County Health Department. The fee for the card is $10.

Dreaming of Being Your OWN Boss? Talk with the BCCEDC! We can help you find a location, fill out the correct forms, and help market your company.