The Boone County Community and Economic Development Corporation is a non-profit development corporation marketing beautiful Boone County, West Virginia. Located within 500 miles of half of the US population, come to Boone County and discover what we can do for your business!

Business at the Speed of Life!
Would you like to explore doing business in the West Virginia? Often called America's Best Kept Secret, West Virginia is a great place to do business, especially in Boone County! Click on the link above for more details.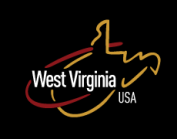 Firehouse Flea Market Indoor Flea Market will be held December 7 at the Madison Fire Department Sta. 200 from 9:00 am to 3:00 pm. We will have tables for 15$ and Hotdogs for sale. We will also have pictures with Santa.

Boone Memorial Hospital Celebrates 50 years and prepares for a New Chapter In May of 1964, Boone Memorial Hospital opened its doors to a new facility in Madison, WV. Now, as the hospital celebrates 50 years of serving the people of Boone County, they are ready to open the next chapter with a new building. Click here to read more>

Weekly Farmers' Market has ended for the season. Many thanks to EVERYONE who helped make our first season of the Farmers' Market a success!!! We had 36 vendors through the season and hundreds of customers - some became regulars. We hope that those involved enjoyed and benefitted from this venture. Profits were realized - folks ate healthier - networking and contacts were made - new friends were made - and we became the social outlet on a Saturday morning! So growers, plant early and plant more next spring and be thinking about the Farmers' Market for 2014!

Alpha Resources invests $23 Million in Julian: In late June, 2013 Alpha Resources opened its 136,000 square foot Running Right Leadership Academy in Julian, the firs of its kind. This facility will be a world-class center for mine safety and training and development. Cost of the project is $23 Million. Click here to read more >
COUNTY NUMBERS LISTED BELOW
County Courthouse Switchboard
304-369-3925

Boone County Assessor

304-369-7307

Circuit Clerk

304-369-7320

County Clerk

304-369-7330

County Commission

304-369-7301

Circuit Court Judge

304-369-7352

Family Court Judge

304-369-7847

Magistrate

304-369-7361

Magistrate

304-369-7360

Probation Department

304-369-7370

Prosecuting Attorney

304-369-7389

Sheriff Tax Office

304-369-7390

Sheriff Law Enforcement

304-369-7340

Emergency Management

304-369-7273

Building Permits

304-369-7356

E-911 Dept. non-emergency

304-369-9913

Development Office

304-369-9118

Development Office

304-369-9127

Click here for more contacts >
Explore OUR possibilities!
Southern West Virginia Community and Technical College
Boone Career and Technical Center









.